Florida Realtors economist: Most Fla. home sellers accepted offers at or above their asking price – and 1 in 5 (20%) Fla. sellers get at least 5% more.
ORLANDO, Fla – Homes are a hot commodity. For homeowners that decide to list, the lack of supply is working in their favor, and many accept offers of their asking price or more.
In the past year – since April 2021 – the median percent of original list price received for Florida single-family homes was 100%. The median represents the halfway point: Half of the homes sold received at least 100% of their list price, while the remainder received 100% or less.
More than 50% of sellers have been getting their list price or higher recently, but that percentage has risen over the past few months. In April 2022, it was up to 67%.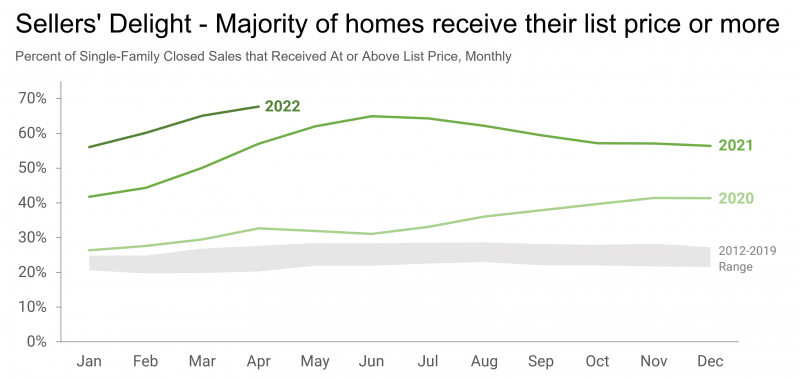 Excerpted from Florida Realtors News
Read the complete article here.